Taste the Exotic Flavors at Mashti Malone's
Hollywood | Westwood | Griffith Park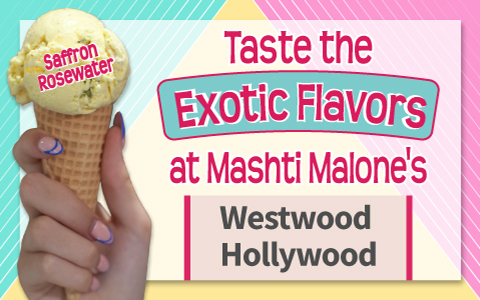 Order Ice Cream for Pick-Up
House Specials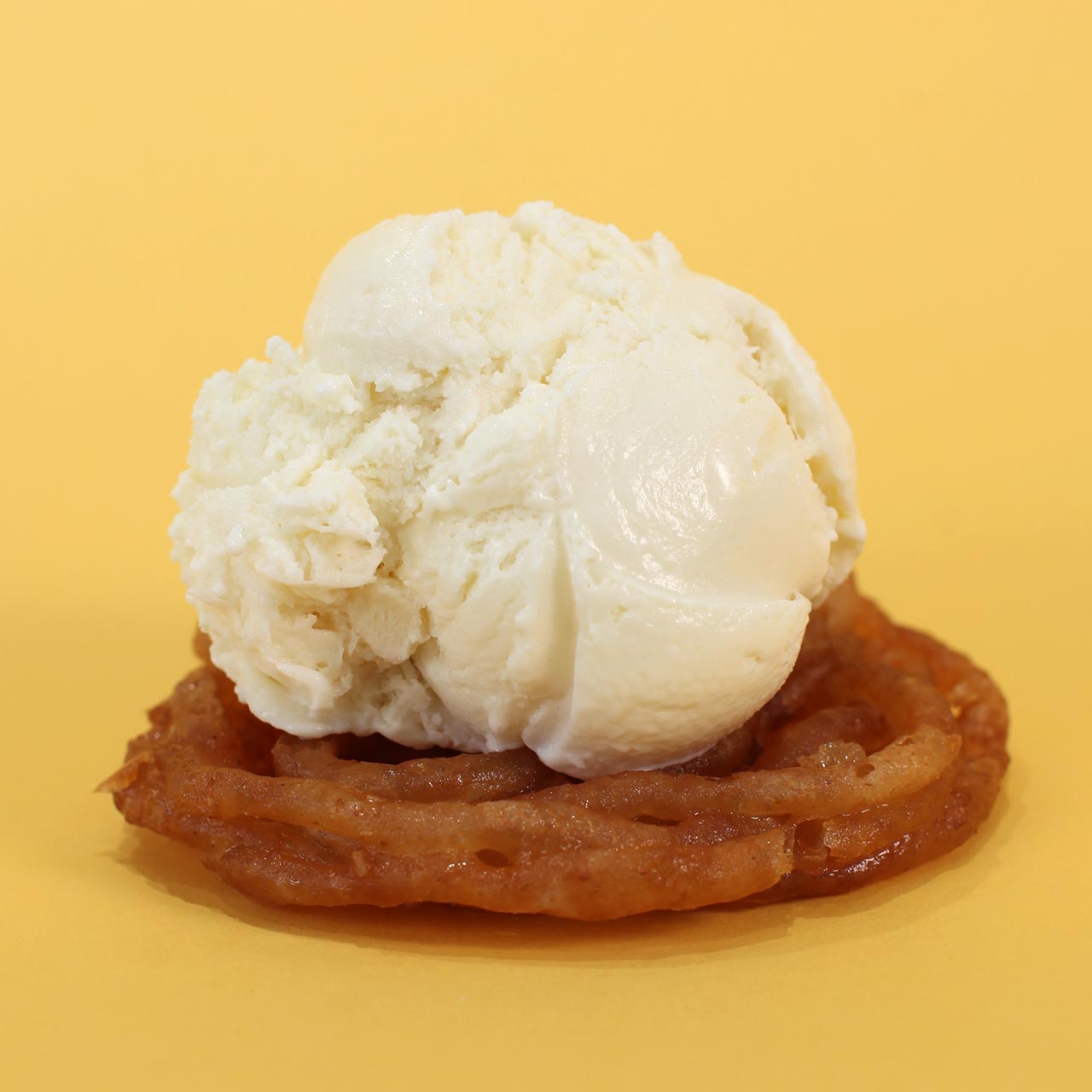 Taste the Joy of L.A.'s Favorite Ice Cream
Loved by chefs, celebrities, foodies, and friends of all types, Mashti Malone's is Los Angeles' most iconic ice cream shop. Savor every rich, tantalizing flavor, from traditional favorites to exotic creations such as soft lavender, rosewater, and prized Persian saffron.
No imitation flavorings or food dyes here. Just fresh, natural ingredients passed down from generations. Enjoy an ice cream experience beyond what you've ever had before, at Mashti Malone's – voted multiple times as the best ice cream in L.A.!
Try all of our amazing exotic ice cream flavors and more! 

Did You Know?
Though Mashti Malone's has been an L.A. landmark for over 40 years, there may be certain things that you didn't know about us. For instance:
Mashti Malone's also acts as a test kitchen for Mashti's never-ending new flavor creations.
Much of our ice cream is dairy- and gluten-free, with food bases such as soy milk, almond milk, and hemp milk.
Our ice cream colorings are all-natural from the foods themselves…no food dyes here.
We use no high fructose corn syrup or other artificial sweeteners.
One of the things that makes us proudest is that so many others try to imitate us. But we are the sole original.